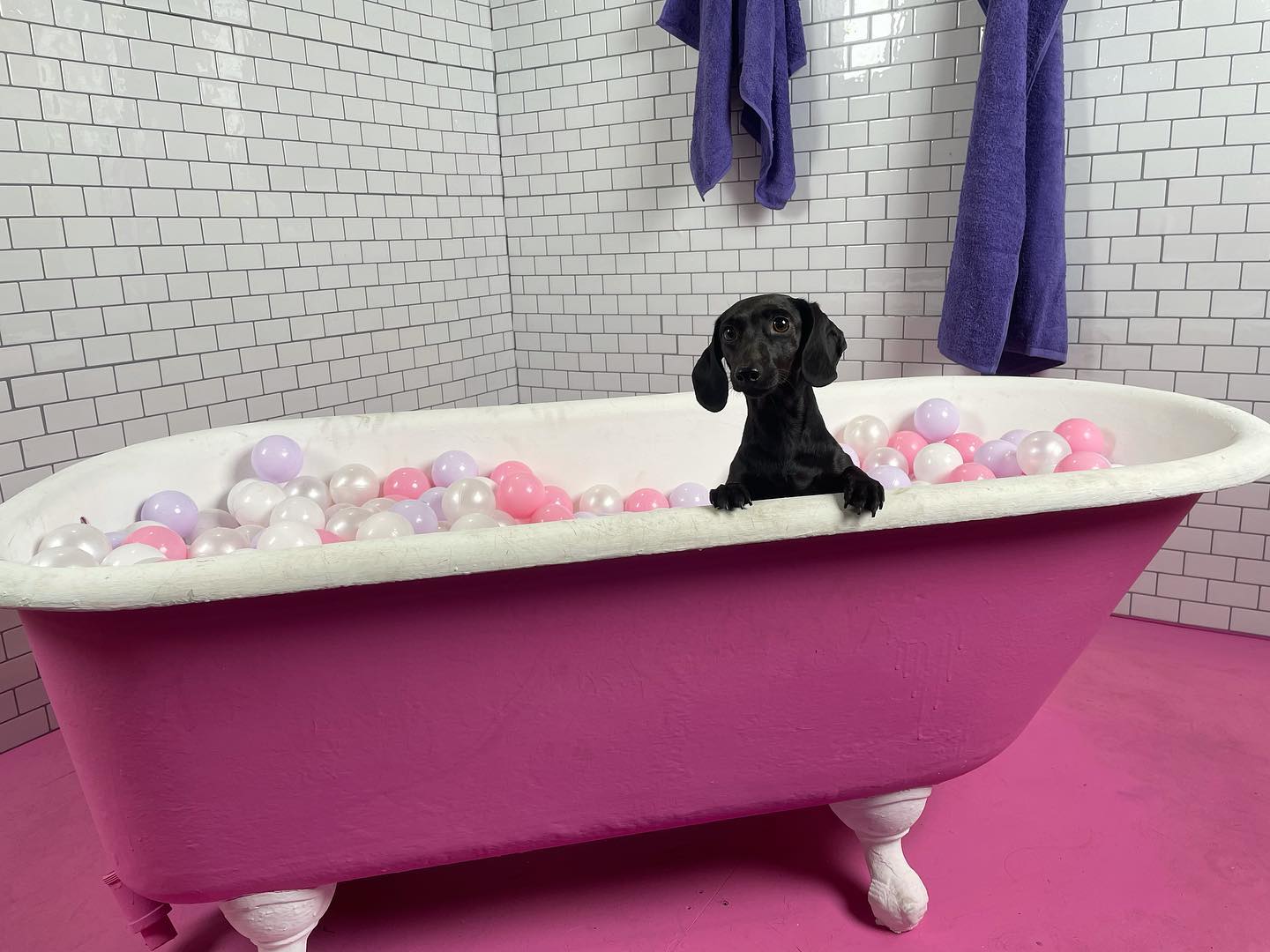 What is one-on-one grooming?
We only book one dog at a time unlike many salons who use what I like to call a "production line technique", which can cause extra stress to an already overwhelmed dog in a new/different environment. Walking into many of these places you will see dogs crammed into tiny crates but, we are a create free facility (only do we use crates under an owners request). We believe that your dog should have a positive experience every time they come into HolliePaws and are excited to offer a service! where the dog gets the personalized care and love they deserve!
Services
- Bath with Shampoo and Conditioner to suit your dog's specific skin needs with relaxing massage
- Foaming Facial
- Blow-dry and Brush-out of the Fur
- Nail Trim and Ear Cleaning Included
Price varies based on breed, size and coat condition please message us for a price quote!
We no longer have online booking...
If you would like to book your dog in for an appointment or to get a price quote, please email, call, message, or fill out the form below.
Product's we think you may like...
Dog Grooming De-shedding Rake
$44.92
$34.99
Dog Grooming De-shedding Rake
Double-Rowed Rake for Grooming
$25.64
$17.99
Sold out
5 In 1 Pet Grooming Tool
$110.92
$82.99
2-1 Portable Pet Hari Dryer and Comb
$69.99
$92.99
2-1 Portable Pet Hari Dryer and Comb
choosing a selection results in a full page refresh
press the space key then arrow keys to make a selection